Benford Capital Welcomes Rupal Patel
Benford Capital Partners ("Benford Capital" or "BCP"), a Chicago-based private equity investment firm, is pleased to announce Rupal Patel has joined the firm as an Operating Partner focused on industrial technology and consumer packaged goods businesses. Rupal brings over 15 years of experience in finance, accounting, and operations transformation for a variety of businesses, from venture-backed early-stage entities to large publicly traded companies. Rupal's expertise includes strategic planning and execution focused on streamlining business processes, including technology implementation, and organizational design to help businesses scale.
Prior to joining BCP, she served as Managing Director of the finance-as-a-service business line at E78 Partners, a leading private-equity backed professional services firm that acquired Stride Accounting Solutions (which Rupal founded and sold to E78 Partners). Stride provided a suite of services that optimize the finance function for high-transaction-volume, multi-unit businesses, including those in the healthcare, real estate, hospitality, software-as-a-service and professional services industries. Through its cloud-based, best-in-class technology stack, proven process controls and enterprise-grade outsourcing, the company was able to serve as an extension of clients' organizations, freeing them to focus on their strategic value-creation initiatives. Earlier in her career, Rupal worked in management consulting for Navigant and Deloitte.
Rupal earned her undergraduate degree in accounting and information decision science from the University of Illinois and an MBA from Northwestern University's Kellogg School of Management.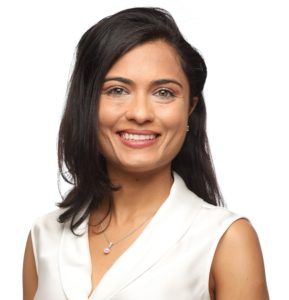 Rupal Patel
Operating Partner
312-754-0398
rupal@benfordcapital.com